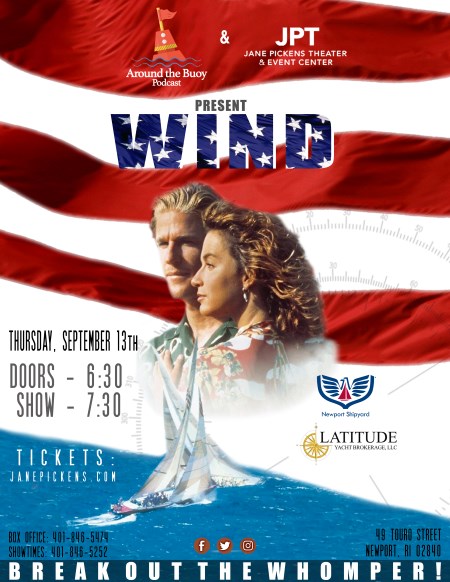 SEPTEMBER 13
Break Out The Whomper!
In 1983, yacht sailor Will Parker (Matthew Modine) leads an American crew financed by millionaire Morgan Weld (Cliff Robertson) to defeat during the America's Cup race against an Australian crew. Determined to get the prize back, Will convinces Morgan to finance an experimental boat designed by his ex-girlfriend Kate's (Jennifer Grey) new beau, Joe Heisler (Stellan Skarsgard). When the boat is completed, the Americans head to Australia to reclaim the cup. Directed by Carroll Ballard
Sponsored by Latitude Yacht Brokerage, Around The Buoy & Newport Shipyard
Doors open at 6:30 and film at 7:30. Cash bar open for those Dark n Stormies!
STARRING
Matthew Modine, Jennifer Grey
ACTION/ADVENTURE | PG-13
RELEASE DATE
1992
RUNTIME
126 min