Latitude's 2018 award-winning year is drawling to a close. Another year onboard beautiful boats, as well a record year in overall sales and customer service satisfaction, has made it a year to remember! 2019 marks our 10th year in business and we are excited to announce the addition of three new brokers comprising of a Charter division, a focus to specialize in Classic Yachts, and an expansion into Western CT, NY and NJ, making the next year one of our best yet!
Latitude's Charter Broker Sue Gearan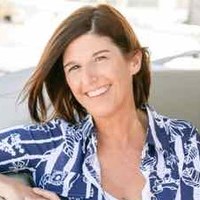 This past summer Latitude participated in the Newport Yacht Charter Show at the Newport Shipyard. Latitude recognizes that the charter business is a substantial segment of the market and continues to grow as an exploding trend. Many of our existing clients already charter in the Caribbean and we'd like to offer a better service by assisting them directly. Sue Gearan will be heading up our new Charter Division. She is based in Newport, RI and has been a Yacht Charter Broker for 13 years. Sue has had an extensive career aboard both charter and private yachts working as chef, stewardess and mate for high profile owners and guests. She knows what is needed to ensure that clients get that one-of-a-kind, unforgettable experience. Although her focus is in New England, Florida, the Bahamas and the Caribbean, Sue has explored over 80 countries, visiting many of the world's most desirable cruising areas. She loves to share her expertize when planning itineraries. Sue is an outgoing "people person" who analyzes and connects with the client and the crew to ensure a perfect match. To create memories that will last a lifetime call Sue at 954-376-1235 or email her at: sue@latitudeyacht.com
Carter Richardson – Classic Yacht Specialist/Broker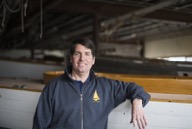 Carter Richardson is Latitude's classic yacht expert! Carter graduated from the Naval Academy with a degree in Engineering and he served onboard the USS COMSTOCK, deploying overseas to the South Pacific and Alaska. During his time in the service, Carter was qualified as a Navy Diver and Surface Warfare Officer. Upon leaving the Navy, Carter attended IYRS and graduated from the Boat Building and Restoration Program in 2004. Building on the experience that he gained while at IYRS, in 2006 Carter opened East Passage Boatwrights, a full-service inland boat yard that specializes in the restoration of classic wooden yachts like SONNY and SKYLARK of 1937. In 2017, East Passage was a part of the team awarded Classic Boat's Restoration of the Year (Sail over 40') for the restoration of the 1935 Sparkman & Stephens yawl SANTANA. Carter's experience has brought a wealth of knowledge to Latitude. He looks forward to working with buyers and sellers in the stewardship of classic wooden yachts. Call Carter at 401-258-8319 or email: carter@latitudeyacht.com
Welcoming Gene Magnetti onboard as a Yacht Broker!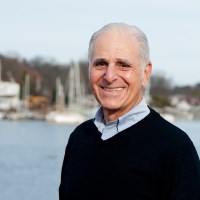 Our expansion into the western CT, NY and NJ market was necessary. Many companies in the area are very focused on new boat sales. Latitude's commitment to the brokerage market is second to none. Our focus is your listing! Gene Magnetti will lead our expansion south into a new market for Latitude. With a career in sales, marketing and organizational consulting, and as a lifelong boater and sailor, Gene understands the need for information and helpful advice in buying and selling. He's held positions at Fortune 500 companies such as Xerox and Exxon, was a Senior VP at a Wall Street mutual fund company, and headed up the Westchester Convention and Visitor's Bureau as President and CEO. His homeport is Mamaroneck, NY where he sails his 33′ sloop and does harbor tours on his Boston Whaler Montauk with his family. Gene has ten years of yacht brokerage experience assisting clients to find the right boat at the right price or selling at the best possible market price. Call Gene at 914-806-3399 or email: gene@latitudeyacht.com